Service Agreements Keep Systems Running Smoothly
At Suburban Heating & Air Conditioning Co, we know how important HVAC maintenance is to keep your systems working at optimum efficiency and your indoor spaces comfortable. That's why we provide HVAC service agreements for our clients. These routine checks make HVAC maintenance simple and cost-effective.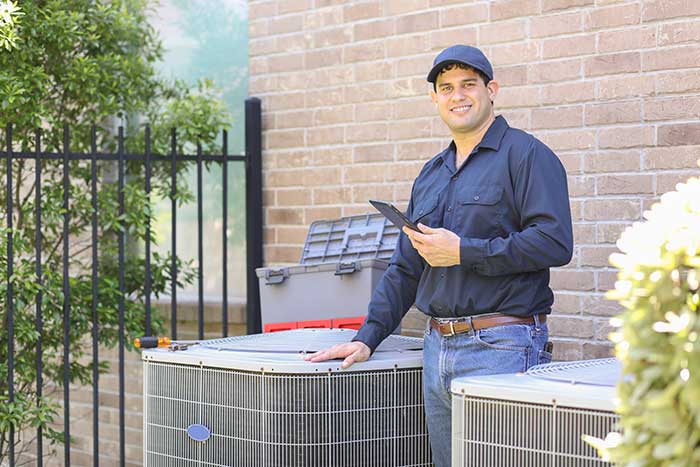 Our HVAC service agreement also ensures that your systems are prioritized regardless of what time of year it is or how busy things get on our end. Since 1967, our team of professionals has been helping both residential and commercial clients repair, install and maintain their HVAC systems.
Benefits of an HVAC Service Agreement
In addition to 24-hour emergency service for your HVAC needs, Suburban Heating & Air Conditioning Co also provides the following maintenance as part of our HVAC service agreement:
Cleaning condenser coils
Evaluating thermostats & electrical connections/voltage
Checking operating pressure
Starting up & shutting down the system to ensure proper function
Washing outdoor HVAC units
Flushing drains, if applicable
Lubricating motors, if applicable
Evaluating blower components
Replacing filters
Most systems require annual maintenance, however, older systems or larger systems, such as for commercial properties, may require more maintenance to ensure the system is functioning optimally. We typically recommend these checks in the spring and fall.
Regular maintenance also helps you maintain your manufacturer warranty for your system, not to mention can prevent repairs or system downtime when it matters most. Our team can service all systems, from heat pumps and mini-split systems to geothermal applications.
Get a Free Quote by Contacting Us
Find out more about our HVAC service agreement pricing for both residential and commercial clients by contacting Suburban Heating & Air Conditioning Co at (214) 381-1127. You can also use our contact form online to get in touch, ask a question, request a free installation quote and more.