About Suburban Heating & Air Conditioning Co
Suburban Heating & Air Conditioning Co is a small, customer-oriented HVAC company of about 50 employees. We offer sales, service and installation of heating and air conditioning equipment for both residential and commercial clients in Dallas.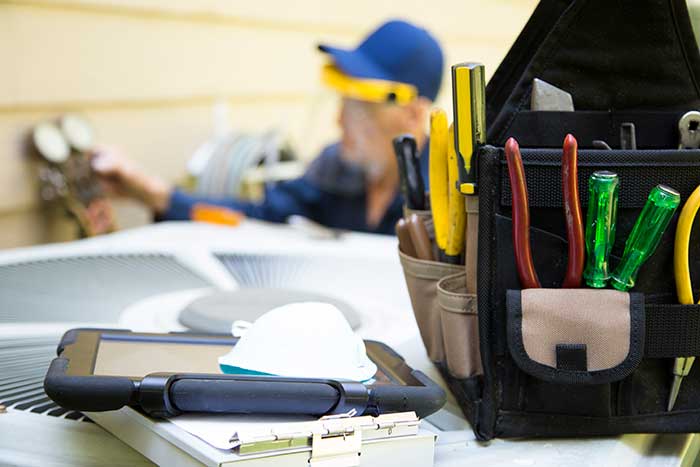 Founded in 1967 by Don Hamilton, Suburban Heating & Air Conditioning Co upholds the same standards of customer service and quality that brought the company into existence. The company has since transitioned to the current owners, Denise Roberts and Charles Owens.
Our team is dedicated to providing the best possible solution for your needs, and we take pride in prompt, professional and courteous service. Whether you have a geothermal system, a heat pump or a mini-split AC system, we can assist you with maintaining your investment, emergency repairs and replacement when the time is right.
Our Departments
Our departments are what keep our business running smoothly and allow us to deliver excellent customer service.
Installation. Our installation department is our largest department and is led by one of the owners of the company and supervised by two employees with a combined 45 years of experience. The installation department handles large jobs including duct installations, repairs and new equipment installations, whether you need single or multiple systems.
Service. The service department is led by one of the two owners of the company and is assisted by the Service Dispatcher. The Service Technicians are a crew of seven trucks and eight men that don't mind the long hours and the challenge of repairing broken systems. They are on-call 24/7 and are ready to arrive at your home or business to fix any problem.
Metal Fabrication Shop. Also known simply as the metal shop, our metal fabrication shop is led by our lead fabricator, who has over 16 years of experience and can tackle just about any challenge. Our custom duct orders are built in-house, meaning we increase productivity by not having to wait on duct orders from a third party.
Office. The office is led by one of the three owners and consists of all the behind-the-scene jobs any business needs to run efficiently. When you call us, you will be greeted by an actual human and not a pre-recorded voice. This way, we can listen to your needs and direct you to the right person to help you!
Sales/Design. Our sales/design department is equipped to price plan and spec jobs, custom applications and anything to do with heating, ventilation and air conditioning. The sales staff is also equipped to perform its own in-house mechanical design, which helps with the coordination and clarity of jobs for both customers and installers.
Get a Free HVAC Quote
Contact Suburban Heating & Air Conditioning Co to book a free estimate for your next new HVAC installation. Call (214) 381-1127 or let us know how we can reach you by submitting our online contact form.