Geothermal Install & Repair Service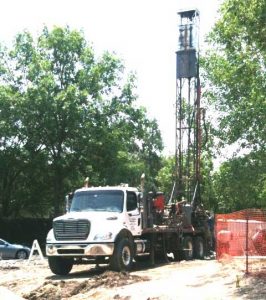 Suburban Heating & Air Conditioning Co is educated and experienced in installing and servicing geothermal HVAC systems. Whether you have a new construction home or an existing structure, we are prepared to install or service your geothermal system. Our team provides geothermal services for both residential and commercial clients.
Since 1967, we have delivered expert HVAC solutions with professional and honest technicians. In addition to our 24/7 service, we also send out repair technicians who are ready to go. No salesman, just experienced professionals to identify the problem and potentially fix it for you on-site!
Why Consider a Geothermal HVAC System
Geothermal HVAC systems work through an underground network of pipes to transfer warm or cool air into a building. Since a geothermal system relies on renewable energy, the upfront cost for a geothermal install is an investment. However, it can save you money on your energy bills and operating costs. In fact, many homeowners and business owners see a return on their investment in just a few years. You may also qualify for tax credits for installing a geothermal HVAC system.
Geothermal systems are also more friendly to the environment and last much longer than conventional HVAC equipment. These systems are quiet, safe and clean, and don't require an outside HVAC unit, which can boost your home's curb appeal.
Geothermal Service & Repairs
Suburban Heating & Air Conditioning Co also provides service and repairs for geothermal systems. Maintaining your system is crucial to keep it working properly and minimize repairs. If your system is suddenly using a lot of energy, leaking or your home or business isn't heating or cooling properly, it's time to call in our professionals to identify the problem.
Request a Free Quote Today
Contact Suburban Heating & Air Conditioning Co to schedule a free quote for a new geothermal install. Call (214) 381-1127 or fill out our contact form online to let us know how we can reach you.